Preview: FC Bayern – VfL Wolfsburg
The Wolves have had bad luck all around, all season. A process that was bound to come, says Antonia, whom we spoke to before the clash of the two teams.
Hello Antonia, first of all everybody needs to introduce themselves in this blog. So: who are you, and what connects you to VfL Wolfsburg?
I'm Antonia. Those who know me probably do that because of my Twitter account @antoniasxn. I also write for Wolfsburger Allgemeine Zeitung occasionally. VfL and I are connected by close geographical proximity of my home town, and a penchant for drama. No, seriously: I live only 20km away from Wolfsburg, and if you're into football and a league title every year is not a requirement for your fandom, then Wolfsburg is the obvious choice.
It would probably be easiest to ask you what's actually going well in Wolfsburg at the moment. How could the club get into this situation over such a short period of time?
On matchday 9, after the game against Bayer Leverkusen, a man behind me in the fan block said after the depressing 1-2: "If only everything here ran as smoothly as my nose." I think that probably describes it quite well.

Unfortunately, it's not the first time we've seen Wolfsburg go from hero to zero in such a short time. After winning the league in 2008/09, we were eighth in 09/10 and in the season after that, 10/11, we were fighting relegation and ended up as 15th. In 2015, we won the DFB Pokal, we were eighth in 2016, and here we are again, back in the relegation fight. History repeats itself.

It seems to be our "curse" to have one really successful season, lose lots of players, hang around the table's midfield for a season, and then have a proper fall. Maybe that's because we're so desperate to become a "top club". However, since few players will stay in Wolfsburg when other top clubs come knocking after a good season, as neither the lovely town or the great choice of club colours can tempt them, this club has massive potential for failure.
Has the executive team underestimated that?
Yes, Allofs (but also others in charge at the club) missed out on realising what I just talked about last year and to work with it, then waved it off with a "we're fine, we've got money" air, and now we're 15th with more problems than successes.
What else has he done wrong recently?
It would probably be faster if I listed all the things he did right. Since about mid-2015, that was: nothing.

The transfer window before the 2015/16 season became the epitome of him as a manager, and it's his own fault. His statement that Kevin De Bruyne would stay at the club with a probability of 99.9% was highly embarrassing, and it describes the entire transfer period, as well. Selling his two best players (De Bruyne and Perisic) and then calling up Draxler and signing him within two days is amateur-like and doesn't fit in with his top club aspirations.

Then he signed Dante, the centre-back who De Bruyne completely dominated in the game against Munich in the winter, and that made us sink into utter chaos. Going into the winter break with a 1-3 loss, ranked seventh, and then selling who I thought was our second best centre-back, Timm Klose, without getting a replacement, just caps it all.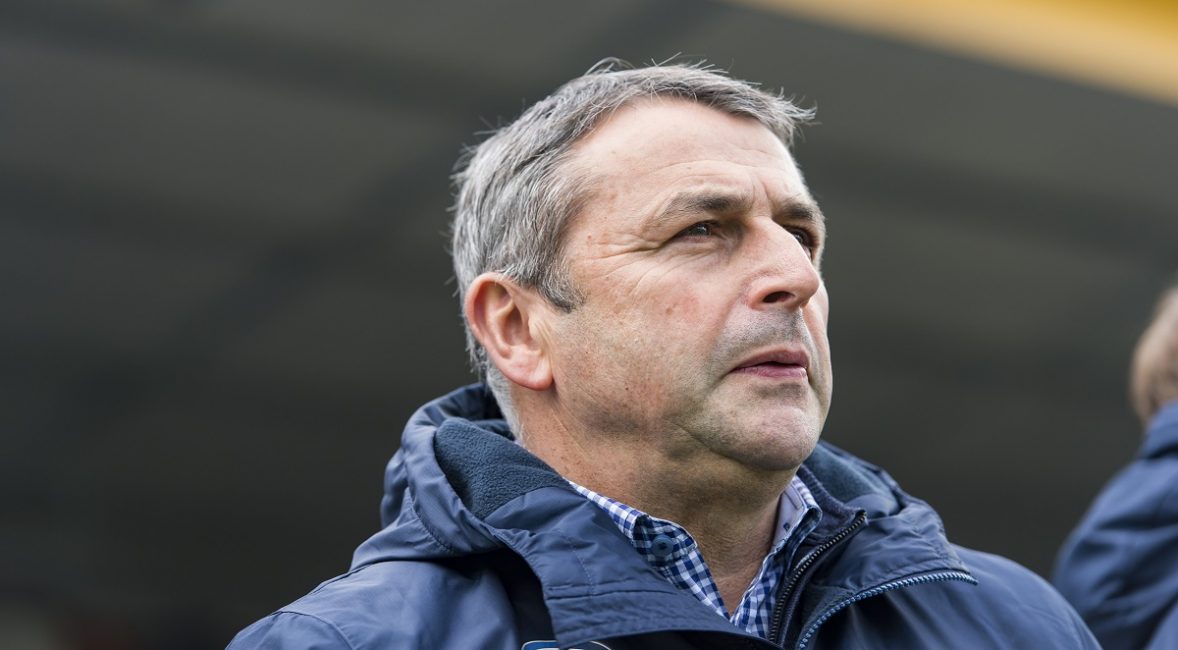 The squad composition was going much better this summer, however.
On paper, the 2016 transfer period looks better, but the way we play and our position in the table disagrees with that. And the fact that a player like Naldo, who has VfL so close to his heart, and who still points out to this day that he would have liked to stay in Wolfsburg, moves to Schalke without telling Allofs first, says heaps about his reputation within the team.

The worst thing about this season have been his comments in interviews after games. And don't even get me started about the fact that he made Ismael head coach after one(!) positive game and stopped the exhausting hunt for a coach before it had properly started.
But the playing style isn't exactly his fault. How big is Dieter Hecking's share in the recent failures?
A couple of weeks ago, I probably would have given Hecking about 80% of the blame. After his comments about having to find a philosophy of play, he lost most of his credit with me. However, the fact that we haven't improved under the new coach at all does make me wonder. I don't think Ismael is a great coach for tactics, of course, but I did at least expect those early euphoria-driven victories.
If the new coach can be evaluated already at all: Is he only a makeshift solution, and would you prefer somebody else?
Yes, he's makeshift. It's easy to realise that when you compare Allof's aspirations (top club) to Ismael's coaching career (which contains basically no successes). Unfortunately, I can't see any difference to Dieter Hecking in the way we're playing. The mental block I had hoped we could overcome with Ismael, is still the same. So yes, I do want another coach. Somebody with experience, solid knowledge, and a zest to take on this monster task of bringing this nightmare of a team back on track.
What needs to change in the club in the short, middle, and long term, to bring back more successful times?
I'm not sure that anything can be changed to make VfL more successful on short notice. In the long run, the club shouldn't try to model themselves after Bayern Munich, but rather Bayer Leverkusen (I can't believe I'm saying this…) or even Hoffenheim, at the moment. Success requires players who want to be here. Young players who still need to prove themselves, not old ones who want to earn good money towards the end of their career (Mario Gomez, Dante, …). On top of that, we need a manager who does a professional job – and that, by the way, is not to talk to the media. And we need a coach who manages to actually get to the team, both mentally and sportingly.
I hardly dare ask, but does this team have any particular strengths?
We're so bad that the fans will fall asleep with boredom, making Munich's home advantage obsolete. No, I can't think of a particular strength we have that nobody else does.
How do you expect Wolfsburg to play against FC Bayern, and is there anything that gives you hope?
Strong and confident in the first five minutes, then with a realisation that they're playing in Munich, a mental breakdown and an ultra-defensive style of play, which FC Bayern can easily play around. What would give me hope would be another Caligiuri goal in the first five minutes, and a game that ends after 45 minutes with a 0-1 scoreline.
Otherwise, Lewandowski will get subbed on and… well, let's not talk about that. What will be the final score?
0-3.
If you could pick one player to transfer from Bayern to the Wolves: who would it be, and why?
Robert Lewandowski, because he is one of the, if not the best striker in the world, and we need somebody who can pass a ball to a team-mate and score goals, too.
The interview already showed the catastrophic situation at VfL Wolfsburg; for all the reasons given, they can't consistently fulfil the demands of a top club. Not least because of that, the journey to Munich seems fairly hopeless.
While Antonia spoke mostly about the biggest problems off the pitch, we will try and focus on the Wolves' footballing issues. And there are plenty.
Scouting report
Under Hecking, the team clung strictly to its 4-4-2, but defended with much bigger holes than in previous years. Ever since De Bruyne's transfer, it became more and more apparent that the Belgian's form had been the root of Wolfsburg's success, rather than the coach's ideas. On top of that, they never really managed to compensate for the loss of Ivan Perisic.
In Draxler, they signed a player who, in theory, was good enough to dominate a game, but he never managed to consistently do that, and his qualities only showed occasionally.
The biggest problem in Hecking's system were the solutions in possession. Wolfsburg had a solid defence and was holding on to the ball for big parts of the game, due to their players' individual class and their reasonably good structure in build-up play.
In the last third, they often moved to the wings and were successful almost exclusively via crosses. The dependence on a strong striker who was good in the air grew, and that was sometimes enough, but not as often as it had been in the years with Perisic and De Bruyne.
On top of that came a weakness in defence that was caused mostly by the fact that the heart and soul of the defence (Naldo) was sold. The almost chronically weak form of Rodriguez, combined with a Luiz Gustavo who was far from dominating defensive midfield against the ball the way he had previously done, both played a role.
Ismael recognised that and changed the system to 5-2-3 against the ball. Not a bad idea in general, but the distances between the lines and within each part of the team are much too big. In addition, there is the mental weakness Antonia mentioned, as well as a surely coincidental lack of form in players who have mentioned their hopes of changing club, or have supposedly been in contact with other clubs.
The Wolves don't act as a unit, have problems with getting dangerous balls into the final third, and play most long balls in the entire league (79.6 per game). Didavi and Draxler, who seem ideal for a variable and forceful attack, are either injured or just out of form.
No matter how much you try to find one, there is no reason to suggest Wolfsburg in this current form won't get completely shot down in Munich. On paper, anything could be possible with this team, in real life, not so much.
If the Wolves somehow manage to finally integrate Mario Gomez into their game, turn off catastrophic individual mistakes, and create pressure in their offensive movements, then maybe… actually, let's talk about Bayern.
They, after all, started playing nice combinational football again. Ancelotti adjusted a couple of small screws and made first Müller, then Thiago cover the centre behind Lewandowski. Both times created a pass map that was far from the dreaded U. The one from Tuesday night is exemplary for that.
Ancelotti finally seems to have understood that Robert Lewandowski works better when he has another player around him. Even though he insists on still calling his system a 4-3-3, it is turning into a 4-2-3-1. Bayern creates passing combinations through the half-spaces, is less dependent on crosses (only 13 in Mainz), and has much improved ball circulation.
For the game against Wolfsburg, therefore, there can only be one task: to fill the offensive midfield behind Lewandowski, and to let the ball flow just as well as in recent games, and nothing should go wrong against this Wolfsburg. However, there is one thing that Allofs is right about, even though he's been rightfully criticised about many things here: "The only thing in our favour is that everything seems to be against us."
Five bold predictions
Bayern will score at least three goals.
Müller will score at least one goal.
Wolfsburg won't score.
There will be a goal within the first 30 minutes.
There will be a penalty
The positive trend for my predictions is ongoing. After three correct ones from the Mainz preview, I am now at 46/90.